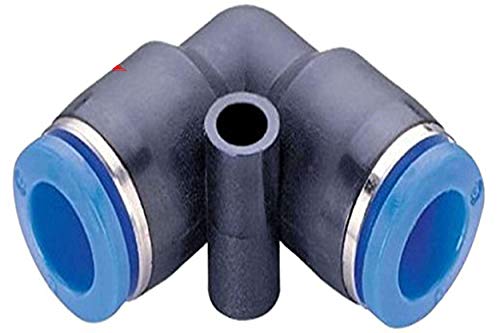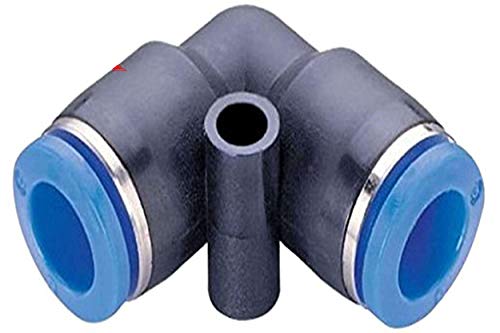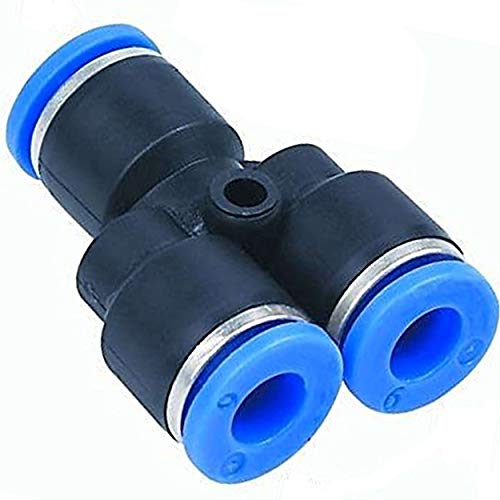 10 Pack Plastic Push to Connect Fittings Tube 90 Degree Elbow Push Connect 4 Mm or 5/32 od Push Fit Fittings Tube Fittings Push Lock
---
Plastic Push to Connect Fittings Tube 90 Degree Elbow Push Connect

 

Features:


Type:push to connect air fittings/compressed air fittings/Push to connect Elbow/ Weight:4.8g/Size:4mm
Fluid Admitted:Air Vacuum Water (no freezing)
Working Pressure:0-1.0MPa | 0-150psi/Applicable Tube:PU / PA / PE / PVC
Proof Pressure:3.0Mpa | 435psi.Seal O-ring:NBR/ Lock Claw:Stainless Steel(SUS)/Body:Plastic(PET)
Working Temperature:0-60°C | 32~140°F/Negative Pressure:-100Kpa | -29.5 In Hg

Publisher: Utah Pneumatic

Details: Utah Pneumatic Fittings are a compact one piece push-to-connect fitting. All items in the Utah Pneumatic composite range are silicone free. The Stainless steel gripping ring ensures excellent tube retention while the D seal within the fitting provides a positive seal on the O.D. of the tube, in both static and dynamic positions, due to an optimized design of the fitting cavity. Utah Pneumatic composite should not be used for live swivel applications. Body and collar are made of Nylon 6.6, gripping ring is stainless steel, and D seal and O-rings are Nitrile.
This product has no reviews yet.